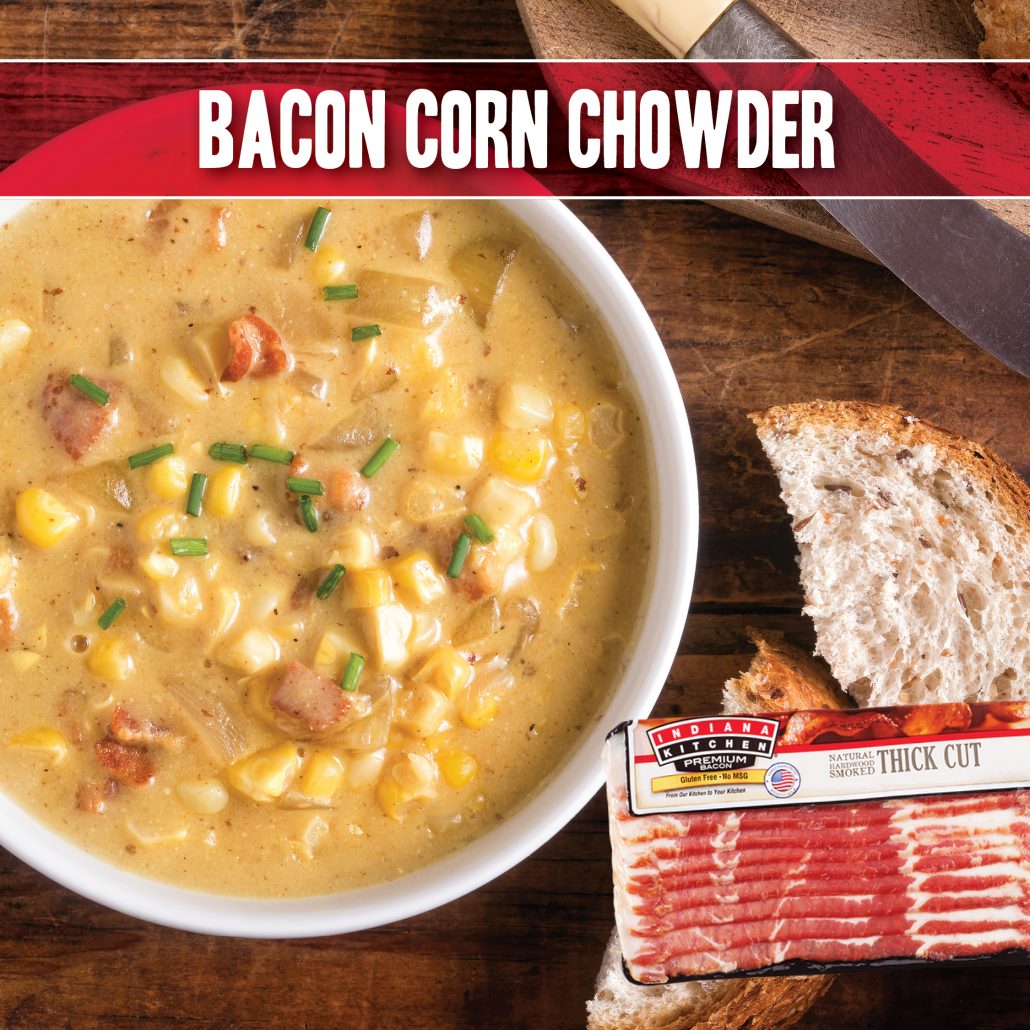 In a large skillet, cook bacon until crisp. Remove bacon from pan, but save 1 1/2 teaspoons of bacon grease.

Add chopped onion to the pan with grease. Cook until tender, stirring occasionally.

Cover potatoes with water in a large saucepan and cook until tender. Drain potatoes, but save about a cup of potato water.

Add the corn, milk, salt, pepper, and potato water into the saucepan with the potatoes. Heat all the way through and stir in bacon and onion.
Serve with some bread or biscuits to have the perfect dish!