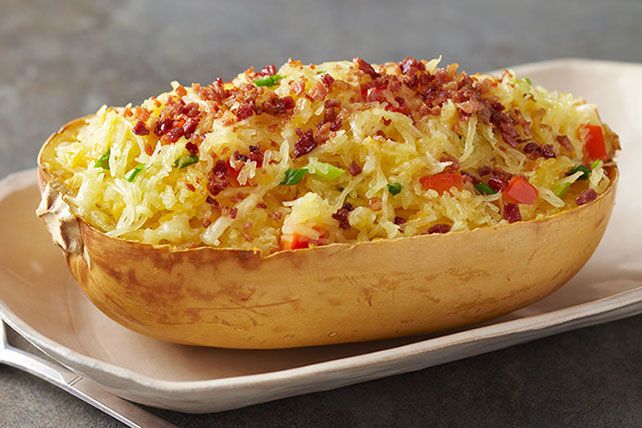 Spaghetti squash just got a mouthwatering, Tex-Mex makeover.

Using a fork, pierce squash in several places. Place squash in a shallow, microwaveable dish. Microwave on HIGH for 10 to 15 min., rotating every 5 min., until squash is soft.

Cut squash lengthwise in half. Remove all seeds. Scoop squash strands into large bowl.

Gently mix in cheese, peppers and onions. Spoon into 1 squash shell. Then, place in shallow baking dish. Throw remaining squash shell away.

Bake for 28 to 30 min. or until heated through.

Top with bacon. Bake 3 more minutes.