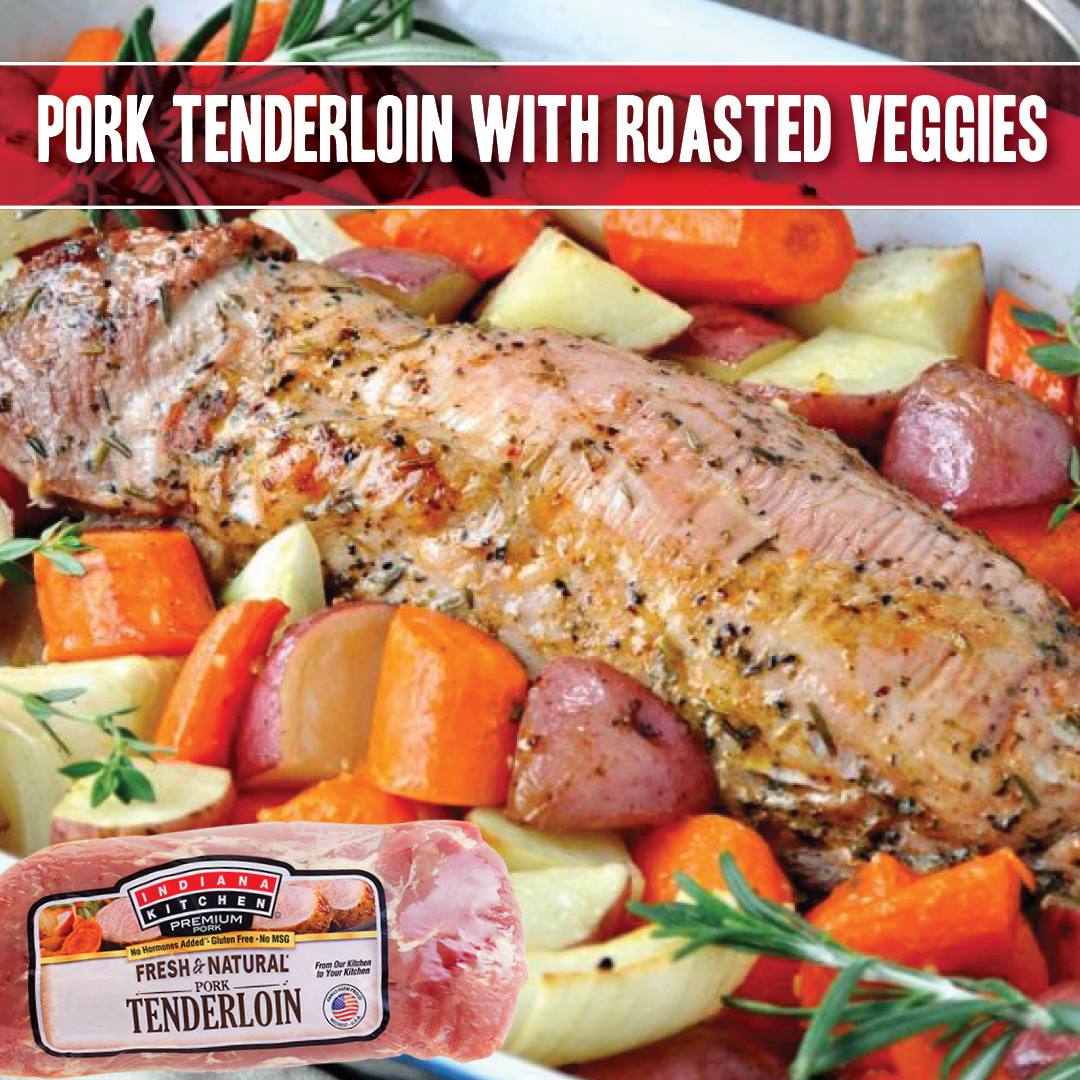 A one-dish meal with fresh herbs, roasted vegetables and juicy tenderloin. This is easily a family favorite, as well as a dish guests will rave about.

Coat a 9x13-in. baking dish with cooking spray.

In a large sealable bag, place potatoes, carrots, onion, garlic, salt and pepper, and olive oil. Seal bag, and mix thoroughly.

Set pork in the center of dish. Place vegetables around the tenderloin.

Add herb sprigs on top of and between ingredients.

Roast for 25 to 35 minutes, or until pork is completely cooked.

When finished, let tenderloin rest for 5 to 10 minutes.