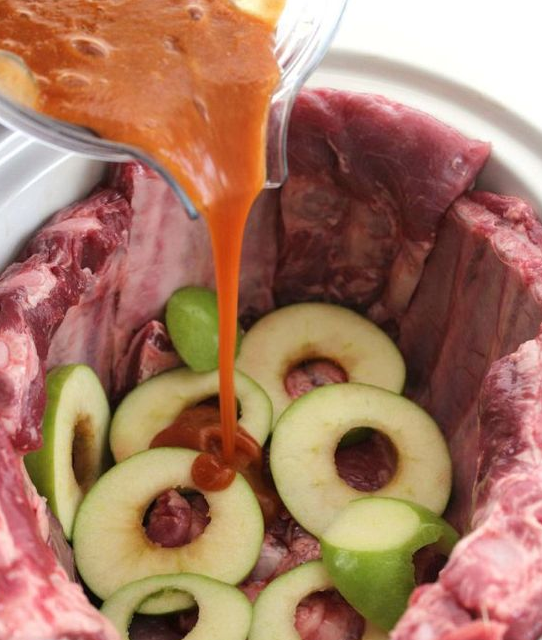 These mouthwatering ribs feature that sweet and savory taste you crave. Let your slow cooker do all the work. Then, crisp ribs in the oven or on the grill before serving.

Cut ribs into 3-rib portions. Place ribs, with meat-side facing crock, around the sides and bottom of slow cooker. Spread apple slices over ribs.

Pulse together onion, applesauce, brown sugar, vinegar and half of the barbecue sauce in blender. Pour sauce over ribs.

Cook ribs on high for 5 hours, or on low for 8 hours, until ribs are tender.

Remove from slow cooker, and brush with remaining BBQ sauce.

Note: For crispy ribs, line baking sheet with foil, place ribs on sheet, and broil for several minutes, or fire up the grill and cook until crisp.