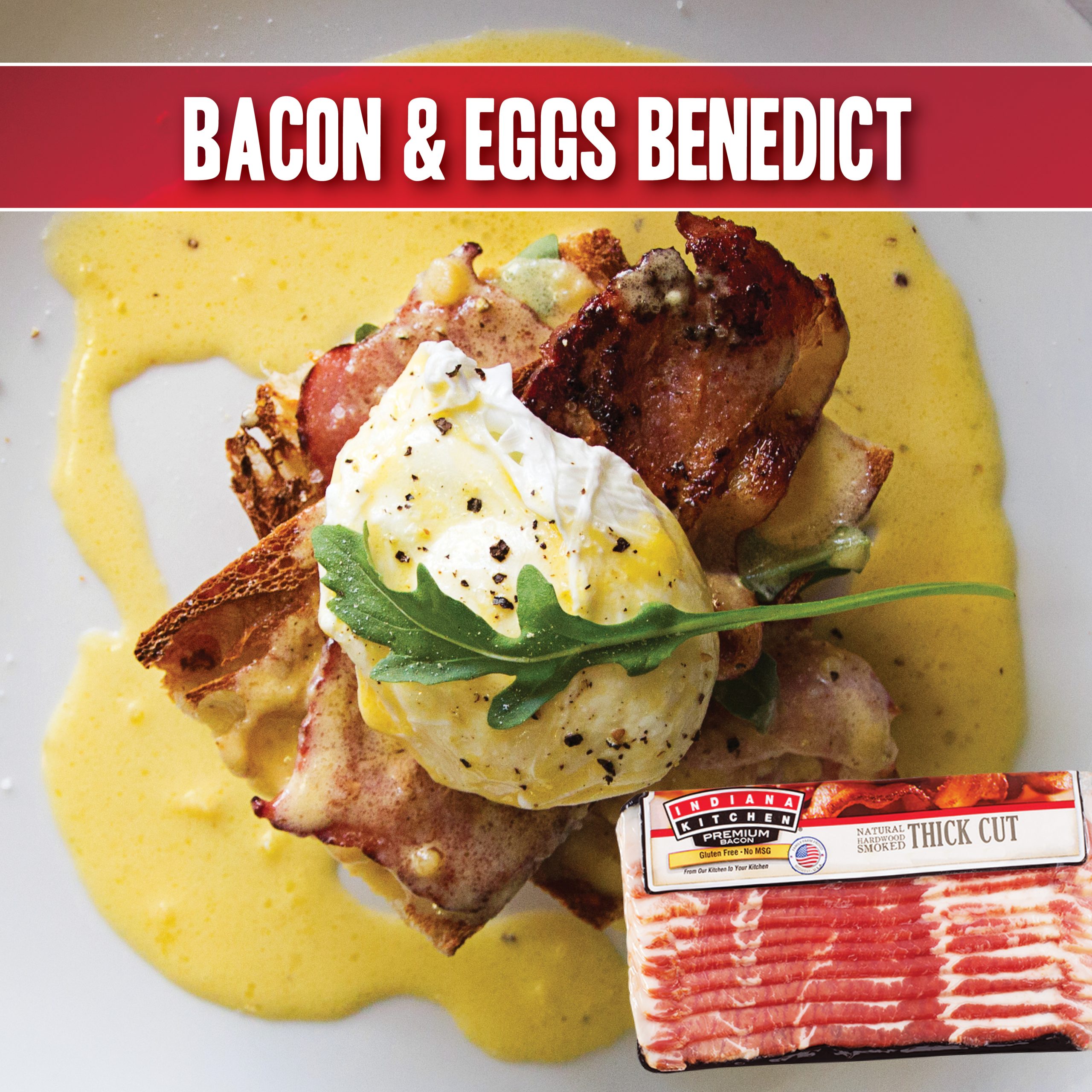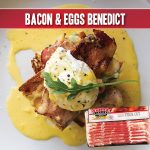 Servings

Prep Time

4

servings

5

minutes
Servings

Prep Time

4

servings

5

minutes
In a large skillet or frying pan over medium heat, fry bacon slices to preferred crispness.

Poach eggs by gently cracking and adding to water that is just barely simmering, one egg at a time. (Water that is too agitated will break up the fragile egg.) Wait to add the next egg until the first has begun to firm up. Let poach for four minutes, or until desired degree of doneness. Then remove with a slotted spoon in the same order you placed them in the water⁠—first egg in, first egg out.

While your eggs are poaching, toast English muffins to desired degree of doneness.

Prepare the Hollandaise sauce by adding the 3 egg yolks, salt, lemon juice and dash of cayenne or Tabasco sauce to blender. Blend for about 20 to 30 seconds on medium to medium-high power, or until mixture lightens in color. Then place on lowest setting and slowly add melted butter to your mixture. Add more salt or lemon juice if needed to achieve desired flavor.

Assemble your Benedicts. Top your toasted English muffins with 2 slices of bacon, then a poached egg, then drizzle Hollandaise over the top, and garnish with arugula, if using. Enjoy!