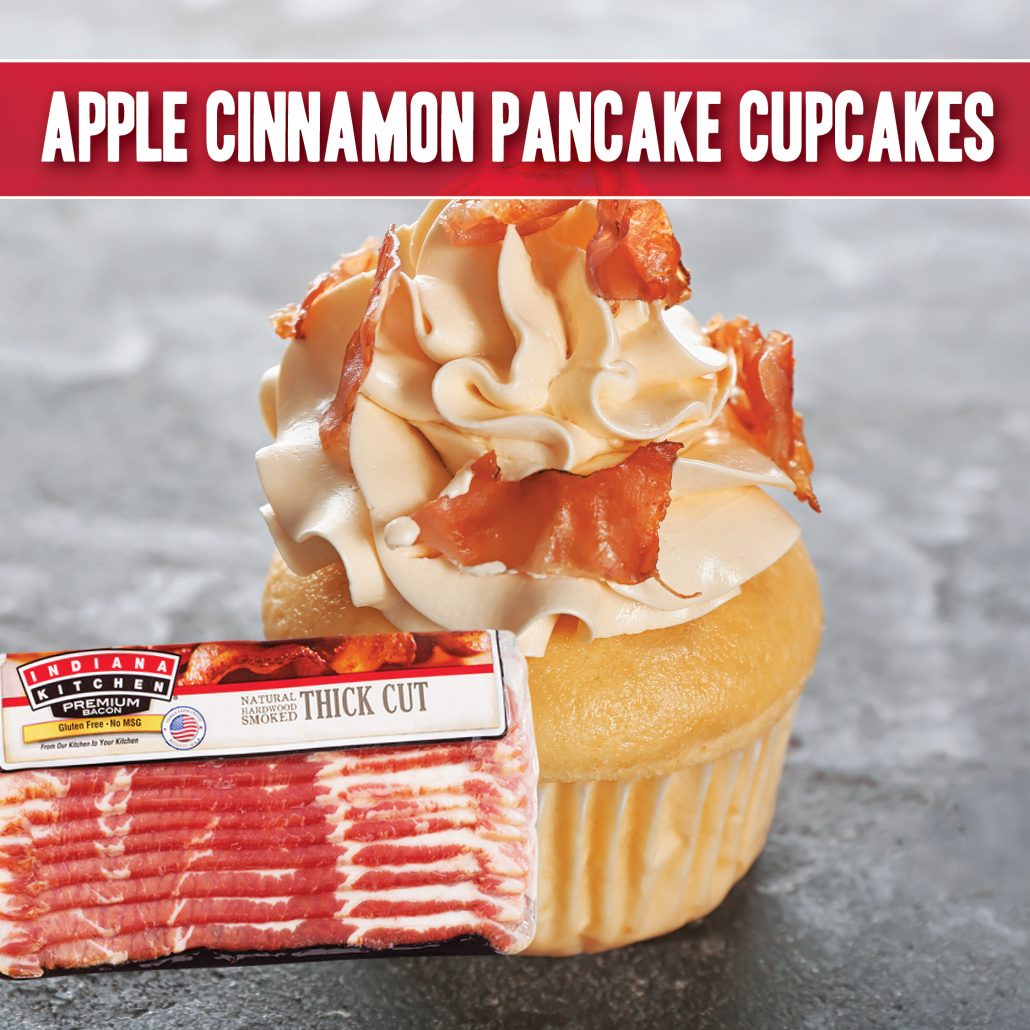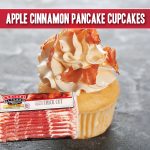 Sweet and Salty! These yummy cupcakes are so good, you won't want to share!
Servings

Prep Time

12

muffins

10

minutes
Servings

Prep Time

12

muffins

10

minutes
Preheat oven to 350 degrees F. and spray the cups of a muffin pan with baking spray.

Peel and core apple, then chop into bite-size pieces.

In a bowl, toss apple slices with maple syrup, lemon and cinnamon.

In another bowl, whisk Bisquick, eggs, milk and vanilla until thoroughly mixed.

Evenly separate apples into the bottom of each muffin cup

Pour the batter on top of the apples, filling the cups almost to the top.

Bake for 15-18 minutes, or until the pancakes are set.
Slice bacon into very tiny pieces—almost as small as bacon bits.

Place in a skillet on low heat until crisp. Drain on paper towels.

Place a medium pot of water on the stove and bring it to simmer. Keep on medium-low heat.

In a large bowl, preferably glass, combine the egg whites, sugar and maple syrup with a whisk.

Place the glass bowl over the pot of simmering water. Stir frequently for about 10 minutes, or until the sugars have completely dissolved.

Remove the bowl from the heat and whip on high speed until the mixture is completely cool.

Once cooled, add in butter one tablespoon at a time, whipping at high speed.

Pipe the topping onto the cupcakes and garnish with bacon!
For the topping, look for a glass mixing bowl that has a slightly larger circumference than the pot with boiling water.
Also, make sure there is no warmth at all in the topping before the butter is added.